Heart-shaped-tongue-orchid
Serapias-cordigera
Sérapias-en-coeur
Presence in France. See link below.
Height. 15cm - 25cm
Leaves. lanceolate leaves appear in spring
Flowers. Orange to deep red. 4 to 15 green-veined sepals and petals The lip is broadly oval at the top and the tip is pointed. Large brown papery bracts that almost cover the showy flowers.
Flowering period. April - June
Soil type. Dry to wet grassland or scrub.
Protection.
RED LISTED
Liste des espèces végétales protégées en Bretagne : Article 1
Liste des espèces végétales protégées en région Pays-de-la-Loire : Article 1
Liste des espèces végétales protégées en région Midi-Pyrénées : Article 1
Liste des espèces végétales protégées en région Poitou-Charentes : Article 1
Liste des espèces végétales protégées en région Aquitaine : Article 1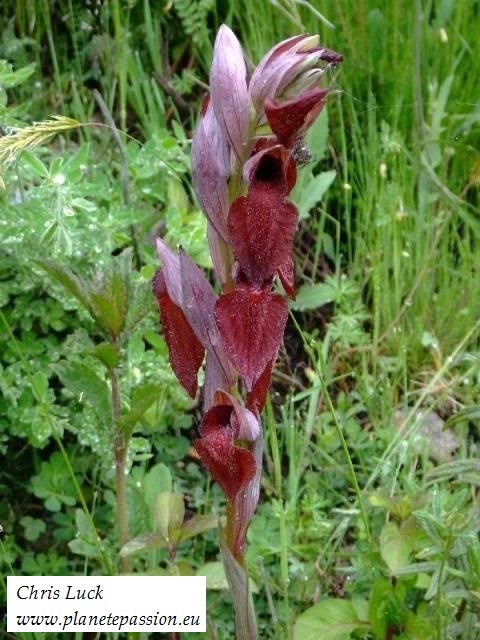 French link for this species including map HERE