Man Orchid
Aceras-anthropophorum
Homme pendu
Presence in France. See link below.
Height. 10cm - 40cm
Leaves. Oblong, keeled, shiny green. Upper leaves smaller and bract like appear in autumn - winter.
Flowers. Greenish yellow usually with redish margins and streaks. Borne on a spike and manakin like, sepals and petals forming a tight hood. Lip pendent forming the shape of a person with arms and legs.
Flowering period. April - July
Soil type. Exclusively calcareous
Protection.
Liste des espèces végétales protégées en région Centre : Article 1
Liste des espèces végétales protégées en région Haute-Normandie : Article 1
Liste des espèces végétales protégées en région Basse-Normandie : Article 1
Liste des espèces végétales protégées en région Nord-Pas-de-Calais : Article 1
Liste des espèces végétales protégées en région Pays-de-la-Loire : Article 1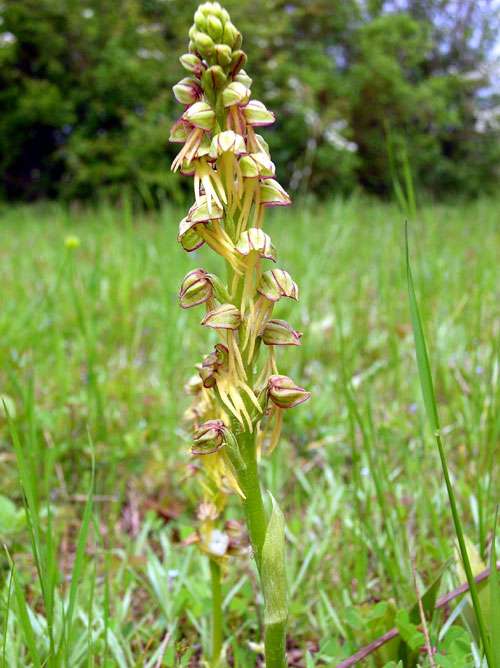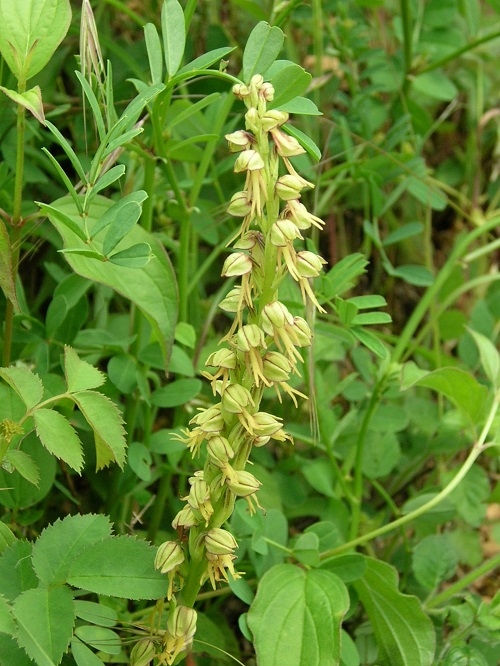 French link for this species including map HERE