Red Helleborine
Cephalanthera-rubra
Céphalanthère rouge
Presence in France. See link below.
Height. Up to 60cm
Leaves. Long narrow dark green leaves, set alternately on one side and then the other of the stem
Flowers. Up to 12 attractive pink or purplish-pink flowers on a long spike.
Flowering period. June - July
Soil type. Generally calcareous soils with little or no vegetation often in full shade.
Protection.
Liste des espèces végétales protégées en région Auvergne : Article 1
Liste des espèces végétales protégées en région Champagne-Ardenne : Article 1
Liste des espèces végétales protégées en région Île-de-France : Article 1
Liste des espèces végétales protégées en région Haute-Normandie : Article 1
Liste des espèces végétales protégées en région Centre : Article 1
Liste des espèces végétales protégées en région Pays-de-la-Loire : Article 1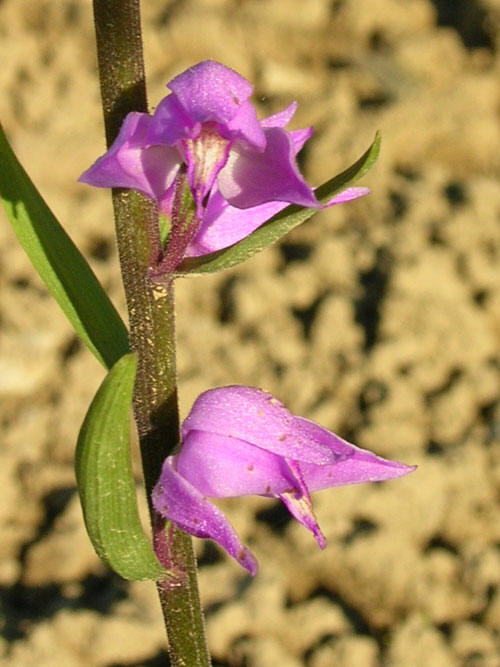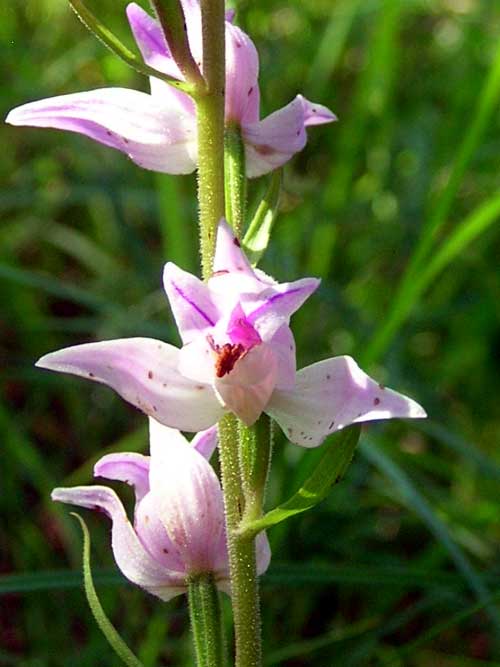 French link for this species including map
HERE