This is the largest European "wasp", females can be up to 3.5 centimetres long and are often more boldly marked, males and workers are between 1.8 and 2.5 centimetres long.
They are essentially a predator of a large variety of other insects, including bees and other wasps to feed their larvae with small regurgitated pellets. It's later in the year that we see more of them as they increasingly eat ripe fruit, apples, pears, grapes, in fact anything with high sugar content. They do not pose a greater threat to Honey bee colonies than any other native social wasp and will only be a serious concern to a colony that is already weak or failing having lived alongside each other for many thousands of years.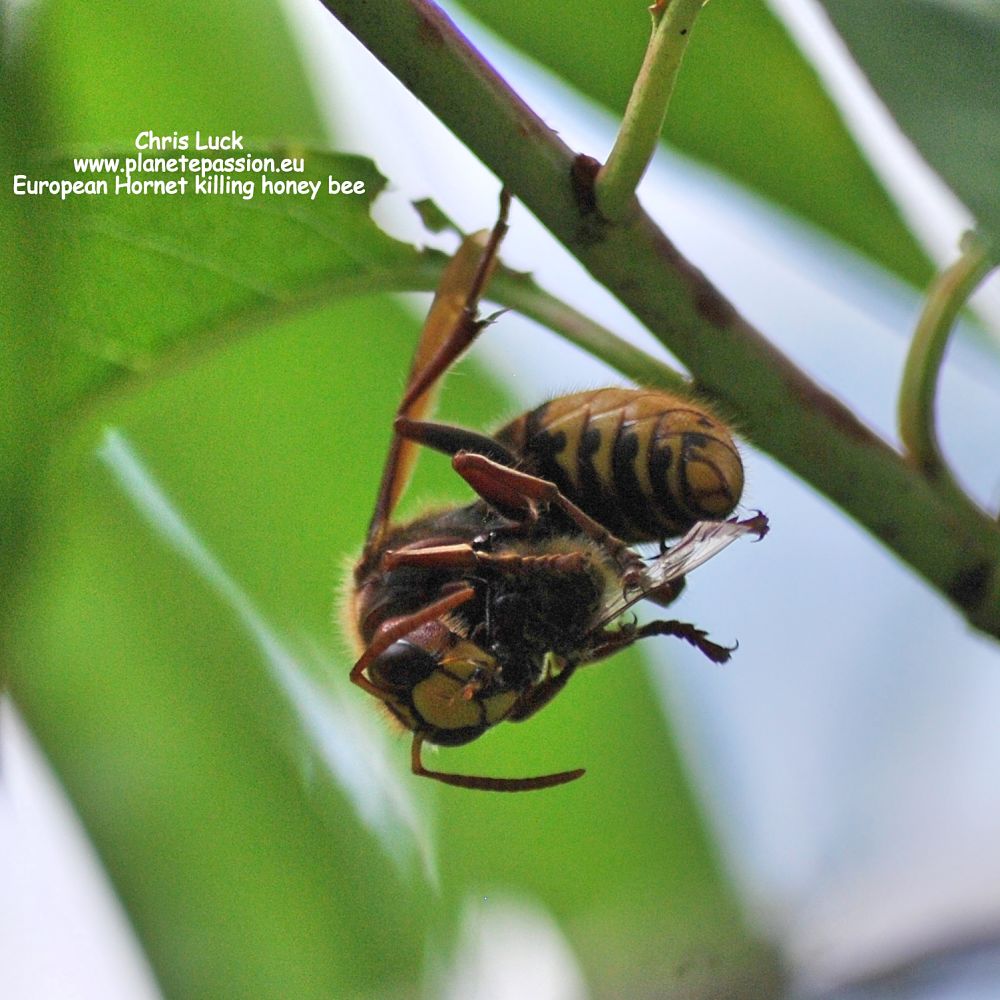 Photo above shows a Honey bee being killed and dismembered by a Hornet
Perhaps surprisingly they are also food for a number of species that have learnt how to deal with their sting, the Bee eater grasps them by the body and bangs them on a branch, the giant house spider dances round them wrapping them up in its web and the house centipede plunges its venom fangs into them.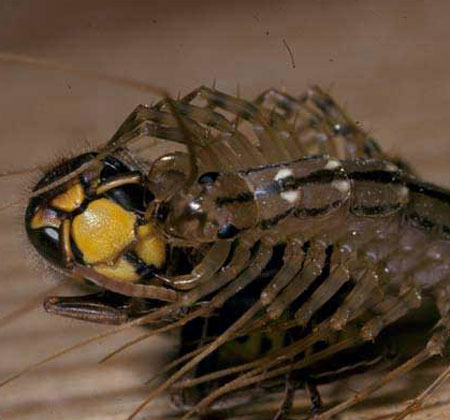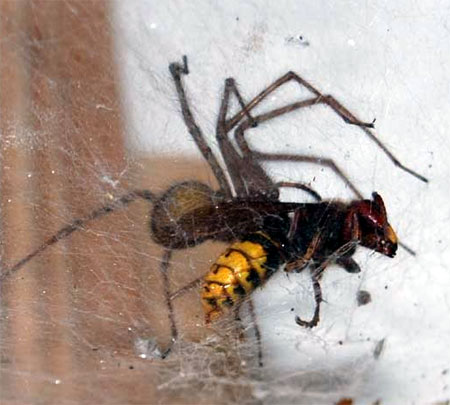 Photos above. Hornets falling victim to House centipede and Giant house spider.
The initial nest, which is constructed using bark from trees mixed with saliva, is started by fertilised queens that have over wintered; this takes place from about the middle of April and she lays an egg in each cell as it is completed, after she has raised the first workers they continue with the process of enlarging the nest and feeding the larvae. The nests are normally constructed in hollows in trees, cavities in stone walls or something of a similar nature, bird nesting boxes are sometimes used; an old nest is never used twice although the same site may be used if the old nest is removed.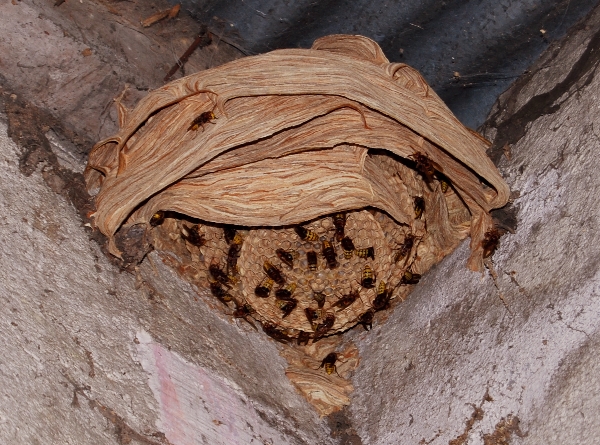 Photo above: Hornets nest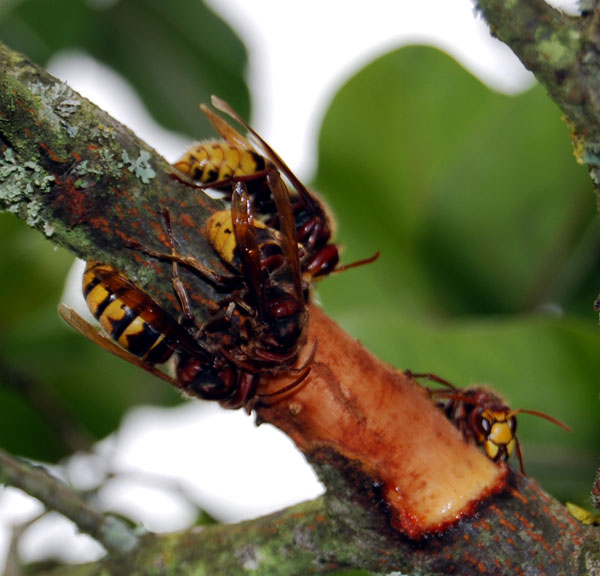 Photo above. Hornets gathering nesting material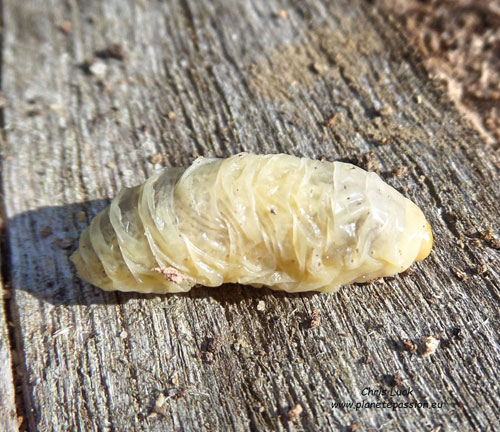 Photo above: Housekeeping hornets remove diseased or dead larvae and pupa from nest