Wildlife in France
Historically the flora and fauna of France have been an abundant source of great richness due to the vast range of geographical features and four climate zones. 1000 km from North to South and the same from East to West with its mountains and plains it provides permanent homes for resident species that require a range different temperatures and diverse habitats. In autumn and spring it is a major migratory path for many bird species from the north and north east to pass through to Spain and Africa, as well as being a winter destination for many birds, especially on the large inland lakes and the coastal estuaries and marshes.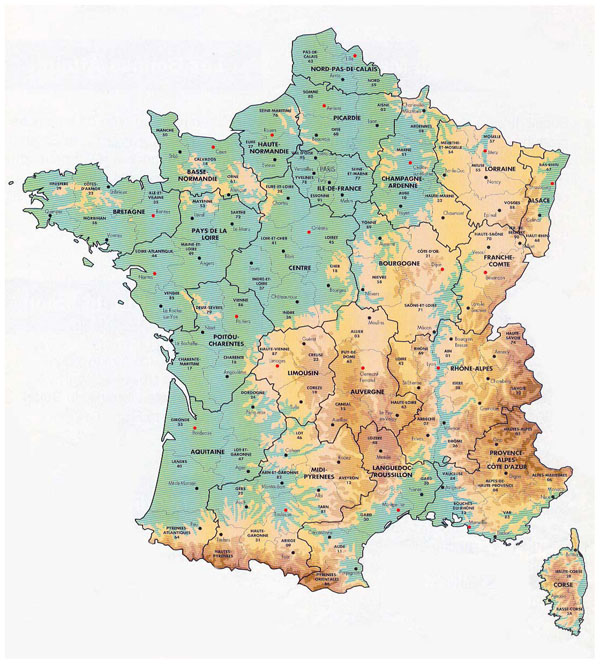 The Country boasts 5 spectacular mountain ranges: the Alps, on the border with Italy with the highest mountain in Europe, (Mont-Blanc 4,810 meters.), the Pyrénées, on the border with Spain with several summits above 3,000 meters, the Massif Central which is a spectacular chain of extinct volcanoes in the very center of the country, the Jura along the Swiss border and the Vosges not far from the German border. These provide habitats for Alpine Ibex, Pyrenean Ibex, Chamois, Wolves, Marmot, Golden Eagle, Vultures and Alpine Salamanders along with numerous plants and other species that like living at altitude.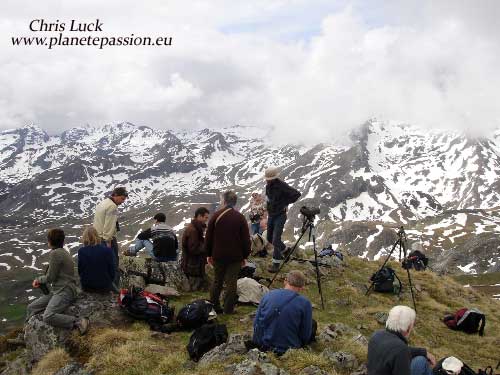 Every year millions of birds pass over the Pyrenees as they fly south on their autumnal migrations and return again in spring while below in the mountains Vultures and Eagles make their home.
There are 5 main rivers: the Loire (the longest: 1,012 kilometers), the Rhine (the Franco-German border), the Rhône (coming from Switzerland through the Lake of Geneva), the Seine (crossing Paris) and the Garonne in the South-West. There are numerous other rivers of importance many of which feed the 5 main rivers.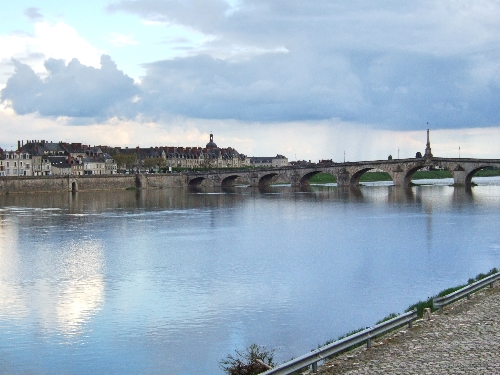 Nearly every freshwater fish species of France can be found in the Loire river basin, that is, about 57 species from 20 families. Many of them are migratory, with 11 species ascending the river for spawning. The most common species are the Atlantic salmon (Salmo salar), sea trout (Salmo trutta), shads (Alosa alosa and Alosa fallax), sea lamprey (Petromyzon marinus)
The four seas, the Mediterranean, the North Sea, the Manche (English Channel) and the Atlantic Ocean provide distinctly different climatic conditions and this is perhaps most evident in the species we find both in the sea and along the Mediterranean inland coastal regions. Hermann's tortoise, 3 species of Gecko, Flamingos, Loggerhead turtles, Large Psammodromus lizard to name but a few. Many species that were once confined to this region are now to be found living or breeding farther north as the climate warms.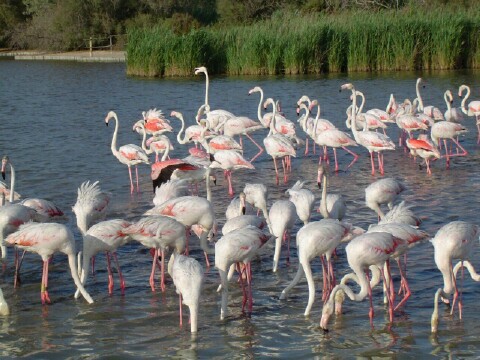 The Camargue is home to more than 400 species of birds and has been identified as an Important Bird Area (IBA) by BirdLife International. Its saline ponds provide one of the few European habitats for the greater flamingo.
Large manmade lakes abound in many regions. Primarily created to farm fish they have over time become important places for many other species to thrive either as residents or visitors. Many bird species will use them for summer breeding, whilst others move in for winter making them popular with ornithologists.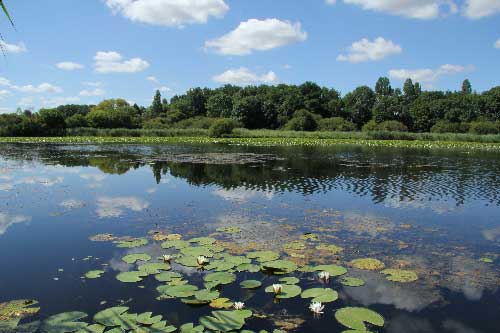 Internationally famous amongst birders, wildlife-lovers and hunters, the Brenne Regional Natural Park offers an interesting mix of rough scrub, heathland, poor meadows, woodland and lakes. Located in the Indre département on the borders of Poitou, Touraine and Limousin, it was founded in 1989 and is commonly referred to as 'Le pays des mille étangs' (land of a thousand lakes), although these days there are nearer four thousand.
Sadly, as many will know, there have been dramatic declines in the populations of many species in France as a result of human activity. Agriculture, tourism and leisure activities are causing the most harm. Persecution of some species is also causing worrying declines. Many species are under immense pressure from all directions as their food availability declines along with loss of nesting places. Some obvious examples are bats, owls and harriers but there are many more. Climate change is also playing a role in changing the population dynamics for many species as we experience extended periods of intense draught and extreme localised precipitation.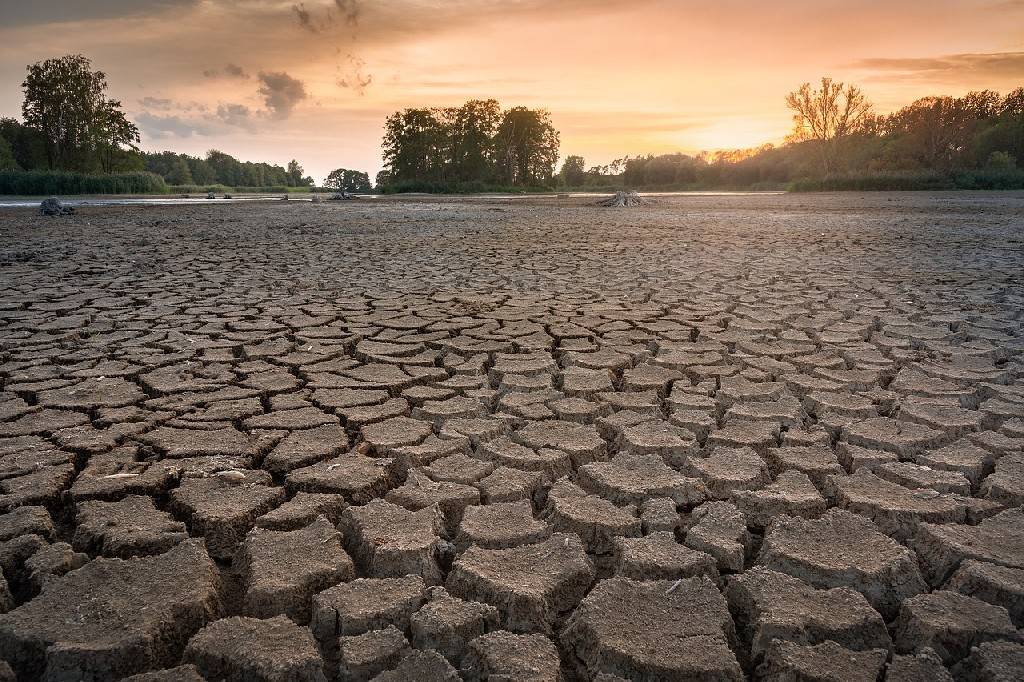 Extreme draught and flooding along with wildfires are devastating for wildlife. These events are increasing in France and will certainly become worse.
There is no doubt that these issues need to be addressed but it isn't all bad news. Some species are holding their own and some are actually increasing their numbers, albeit in most cases due to protection measures being put in place following catastrophic declines in the past that in most cases were due to persecution, (Lynx, Otters, Beavers, Birds of Prey etc).
All in all France still has some of the most interesting and varied wildlife in Europe which makes it even more important that we all work to conserve it and what this website attempts to provide is basic factual information about a large number of species in France in a manner that is easily understandable.